History: Famous Inventors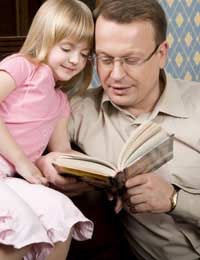 History is the story of people and events in times past. Children can begin to learn about their own place in history when we help them to learn about the past events and people that helped to shape the world in which we live in today.
Parents and carers can be instrumental in the development of a positive attitude and love of history but similarly can shape a child's attitude towards history in a negative way by displaying a negative attitude towards the subject.
There are many different activities that a parent can share with their child that can help develop an interest in history. The topic of famous inventors can be particularly interesting as children learn about the lives of those who invented things that we take for granted today.
Getting your Child Interested in Famous Inventors
The following are some ways that you can encourage your child's interest in learning about inventors:
Read stories about famous inventors and events that have made a difference in the world with your child and discuss what you have read together.
Encourage your child to understand that the people who invented different items, which we have today were real people just like them. Newspapers books, TV and the Internet are all ways that you can introduce your child to these people.
Watch TV programs about important inventors with your child and encourage discussion about the program and person as you watch. Afterwards you can check out library books on the same person and learn more about them and what they invented.
Make globes, encyclopaedias, maps and the internet available to your child and try to use them in learning about a topic. You can use a reference to a particular country in the story of your child's favourite inventor. Bring out an atlas, globe or even an online map for your child to identify that country.
Encourage your child's enjoyment of the subject. Encourage your child to talk with you about a topic and take your child's thoughts and ideas seriously.
Encourage your child to ask questions. You probably won't be able to answer all your child's questions, but a good answer you could give is "Good question. How can we find out the answer?". Use reference books or the internet and work together on researching the answer to the question.
Recognise that children have their own ideas and interests. Let your child choose some activities or topics that they want to do. They will naturally be more interested in some topics than others. With the topic "famous inventors" let your child choose an item from around the house and encourage them to research who invented it.
As a parent or carer you have the ability to help your child to learn (and to want to learn) better than anyone else. Because enjoyment is an important motivator in learning, it is one of the keys to your child's success in learning about history. Remember that learning about history can be interesting, and you can teach your child a lot through the simple means of play and story.
You might also like...