Citizenship: Bullying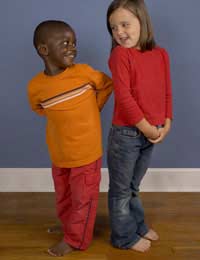 What is Citizenship?
Citizenship is a subject that seeks to teach skills and values, confidence, rights and responsibilities to children, which they can apply both in school and outside of school. It teaches the importance of a healthier, safer lifestyle and respect for the differences between people and for each other.
Citizenship at Key Stages 1 and 2 teaches children how important honesty, tolerance, trust and respect for others really are. They learn how human rights apply in their school and in the local community. They develop strategies for ensuring that rights are upheld and to promote equality in the classroom and playground, and they encourage others to respect and care for one another.
Everybody knows that bullying, harassment, racism, discrimination and exclusion goes on in schools. It is how these problems are dealt with that matters the most. It is important that parents and carers support the Citizenship curriculum, and teach children respect for others as well as respect for themselves.
Children learn to respect others when they are treated with respect themselves. If a child lives with regular negative criticism and failure to praise achievements, it can lead a child to be disrespectful to others.
What can you do to Teach Respect and Citizenship?
Communicate with your child respectfully and teach your child how to talk to other people with respect. They will learn by example.Teach your child to sort out conflicts in a non-violent manner.
Your child will face conflicts in their lives but they can learn effective ways to deal with those conflicts in a non-violent way. One way of doing that would be to follow these 4 steps:
Determine what the conflict is
Discuss different ways in which your child might find a conflict resolution
Discuss and decide on the most suitable course of action
Encourage your child to review the course of action to make sure the solution is working
Discuss family traditions for showing respect, for honouring their older relatives and for being respectful and helpful to others. Encourage your child to practice the same traditions.
Teach your children self-respect. Children with self-respect do not need to build themselves up by exaggeration or put others down to make them feel better. Once we respect ourselves it is easier to respect others.
Giving Criticism
Every child, and indeed every person, needs the occasional constructive and honest criticism. It is a part of life and learning. When criticising, a parent should focus on the thing the child has done, rather than on the child itself. If your child makes a mistake, let them know that they are still loved.
Your opinion, as a parent, really matters to your child and showing a belief in your child encourages them to have belief in themselves. Give them responsibilities that they can handle that will build their independence. Encourage honesty and integrity. Help them to set and achieve goals and they will revel in their accomplishments. Help your child to choose good values and to reach their full potential and they will become well-balanced individuals.
What if Your Child is Being Bullied?
Even though your child may show the utmost respect for others, it is important to also be aware that your child may not be shown the same respect in school. It is vital that, as parents, we have the kind of relationship with our children where they can discuss any problems that they may be facing in school, including bullying.
Any child can be the victim of bullying and for any reason. It is thought that as much as 8 out of 10 people have been bullied at some stage in their lives. Be aware of the signs of bullying and make sure that your child understands what bullying behaviour is. Emphasise that it is important to tell what is happening even though they may be afraid, because that is the only way it can be successfully dealt with and stopped.
If you feel your child is being bullied speak with their teacher immediately as a successful collaboration between parent and teacher can put a stop to bullying behaviour.
You might also like...