Should We Employ a Homework Tutor?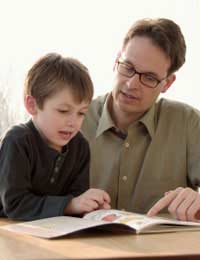 The help of a homework tutor can bring about quick academic progress in some students. For others, a homework tutor is not the right solution. Families will benefit from thinking about and discussing the needs of the student at hand and carefully considering whether employing a homework tutor is the correct course of action.
What Are Your Aims?
Usually, a homework tutor will be employed to help a student with a particular subject and there will be a distinct goal that the two will work together to achieve. This might be to advance two grades in a final maths exam or to become comfortable and competent working with the essay writing technique in English or the humanities. Some parents may simply be looking for someone to supervise their child's homework time to ensure that the child gets the most out of his or her studies. It is important that a parent and student discuss the goal at hand and consider whether a homework tutor is the best option. If a family decides to employ a tutor, it is always helpful to conduct a short, informal interview in advance. Here, aims can be discussed and the tutor and family can each think about whether the arrangement is right for them. Time scale should also be considered. A tutor may just be employed in the weeks running up to an exam or large project or may be taken on on a more permanent basis.
Calculate The Cost
Homework tutoring can come at a high cost. Retired teachers or current teachers tutoring in their spare time often charge the highest fees. Many A Level or university students take on homework tutoring jobs to fund their studies. It is important that a family consider how much they are prepared to pay for homework tutoring. Would they rather employ an experienced tutor and have fewer sessions or work with someone new to the profession and make tutorials more of a regular feature? If money is not an issue, then it may be beneficial to conduct some local research to see which tutors have been most successful in helping students in that area. Familys might also like to discuss whether they feel employing a homework tutor is fair.
Will It Benefit The Student?
There are many students who may not particularly benefit from the help of a homework tutor. More independent learners may just need to devote more time to a given subject or seek clarification on a few aspects of a course from their school teachers. Other students may experience real difficulty with a certain subject. For example, some students study with the thinking processes involved in maths and others take time to get to grips with grammar and word order in English. These students may find that one to one tuition, tailored to their individual needs, is just what is needed.
Ultimately, the focus should be on the needs of the student. If a homework tutor's teaching style doesn't fit the student's learning requirements, it would be sensible to ask the tutor to employ different tactics. Students often spend a couple of hours a week with a tutor and, if progress isn't being made, this can prove disheartening and counterproductive. If the arrangement is approached thoughtfully and carefully, however, a struggling student's grades, skills and confidence can receive the boost they need.
You might also like...