Revision Skills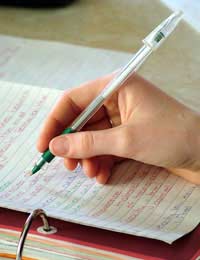 The secret to great revision skills is proper planning. The following are tips that your child can follow when planning their revision.
Motivation
Get motivated to revise – remembering the big picture. What is your ultimate target or 'life goal'? Maybe you want to be rich, travel the world or pursue a particular career? This is what you should be focusing on; your primary motivator. Your ultimate goal may be a long way off just yet so what are your immediate targets to get started on the road towards that goal? Doing well in your exams is probably one of them. Remember why you want to do well and that will make all the hard work seem worthwhile.
Time Management
Create a timetable – time management is crucial when it comes to planning for revision and so a timetable is an essential component of effective revision. Make a list of all the topics that need to be covered, find free slots of time during each day and fit each subject into a particular slot. It is important to have adequate time to study each subject regularly and give yourself some rest and a treat after each session of revision.
Never leave revision until the last minute – Revise for a short time regularly rather than spending long periods of time cramming at the last minute. The earlier revision is started the less pressure will be felt when exam time comes around.
Don't forget the who, what, when, where, why and how of Revision
Who
: Do you find it easier to study with friends (without it becoming a gossip party) or by yourself? If you all remain disciplined and focused then working as a group can be a great asset. It can also be some student's biggest downfall so decide which is better for you.
What: Your teachers will be able to give you a good indication as to what you should be studying. Certain topics appear more regularly than others on exam papers and a topic that has not appeared for a long time might just come up this time around. Know what you should be studying so that you can prioritise your learning.
When: Get the timetable out and stick to set periods of study time. You will know yourself when is your best time for study. It does actually get easier as you get into the habit.
Where: Have a suitable study area where you will not be interrupted every five minutes by siblings or other external noise. Your study area should be comfortable, with all your supplies close at hand and with adequate lighting. If you cannot find a quiet place to study at home you may find it easier to study at the library or, if your school has after school study sessions, make use of them.
Why: Don't forget the reason you are studying. You want to do well in your exams so that you can achieve your ultimate 'life goal'. Working towards something that you really want can be a very effective motivator.
How: Organise your study into short blocks. It is important to take a breaks or a change of activity after each short block of revision. Set yourself sensible study targets and reward yourself when you achieve your target.
Advice to Parents
Above all else it is important to help your child to remain positive. Believe in their capability and they will start believing in themselves. Remind them that at the end of the day it is them who will benefit from the hard work.
You might also like...