Citizenship: Learning About Human Rights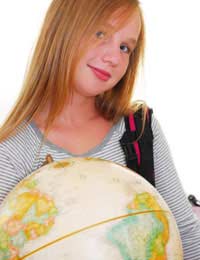 As part of the Citizenship Curriculum your child will be learning about human rights and their own rights as children. The Citizenship program of study stresses the need for mutual respect and understanding the world as a global community, the political, economic, environmental and social implications of this, as well as the role of the European Union, the Commonwealth and the United Nations. Children also discuss topical issues, including politics and moral issues, along with social and cultural problems and events. These are examined by analysing information and it's sources.
Human Rights
Human rights education is an important part of the education of all young people and children and teaches some of the following:
Every human's basic rights and how needs, wants and rights differ.
Responsibility not to infringe the rights of others and the responsibility to support others in their quest for rights.
Importance of being honest, trustworthy, tolerant and respecting others.
United Nations Convention on the Rights of the Child .
How human rights apply in their school and in the local community.
Strategies for ensuring that rights are upheld and to promote equality in the classroom and playground.
Tackling Human Rights Homework
When looking at the topic of human rights at home you could begin by asking your child to imagine what the world would be like without rights or rules. Discuss all the situations that could arise at home, in school and in the world around them. In school, your child should be looking at Declaration of Human Rights that was created in 1948. These are 30 statements that protect the rights of all people to enjoy a number of freedoms, such as freedom from slavery, right to education, right to be treated equally and right to follow a religion.
Find a simplified copy of these on the Internet and read through them with your child. You can leave out any that are not relevant to children. Ask your child to select those that they think are the most important and why they have prioritised them. There are many case studies available online or in books and human rights material that discuss different cases that discuss human rights violations. Looking at a case study based on a child who does not get an education could be a good way of reinforcing how fortunate your own child is to be able to get an education.
Discussing human rights with your child encourages them to think and express their opinions about their own rights and responsibilities. They may also be able to come up with ways in which they could support others in their quest for rights. On the Internet you may wish to look for information on the following topics that may be of interest to your child:
Living with landmines
UNICEF cartoons for children's rights.
There are websites on these topics with practical activities for your child that will help them to understand more about these topics. There are many organisations that can provide you with information and leaflets that you can read and discuss with your child. Some of these include Amnesty International UK, Child Rights Information Network, Human Rights Watch and many more.
You might also like...