RE: Ethical Issues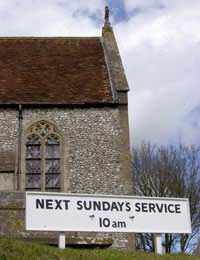 We all want our children to be good human beings – compassionate, respectful, caring and honest. When it comes to morals and ethics, parents have the central role in imparting moral values to their children. From the moment that you become a parent, you become responsible for teaching your child how to behave, and passing on your family values and ethics. Schools, teachers and the church can all teach a number of useful lessons to your child, but these should only serve to reinforce what your child has already learned at home.
Encouraging ethical attitudes and behaviour starts well before the teen years. A child is never too young to learn the difference between right and wrong. A 2-year-old can begin to learn to say "Please," "Thank you," and "I'm sorry," and a 3-year-old can empathise with other children who are hurt or who do not have friends. Once children start school they begin to understand why stealing is bad and children of all ages can understand the benefits of helping people in need.
What you can do
The following are some tips on teaching your child ethical behaviour:
Loving your child unconditionally is the first step to establishing good self-esteem, and good self-esteem is one of the foundations of ethical behaviour. Expect your child to adhere to certain rules and ethics, both at home and outside the home. Do not impose unrealistic rules and expectations on your child, instead give them opportunities to excel and do the right thing.
Attending a church or other religious institution can be of benefit to your child's ethical education as all faiths teach basic good ethics. Even if your family does not attend a religious institution you can still teach your child tolerance of other peoples beliefs.
Read age appropriate books with your child that specifically deals with issues of morality and ethics.
Your child is never too young or old to receive praise for making good choices.
Set a good example for your child. Demonstrate responsibility, honesty, love and respect for others and your child will do the same. Be a good friend, do not gossip about others, do not lie, cheat, steal, swear or abuse alcohol or drugs.
Volunteer in the community and donate to charity. This will help your child to achieve an understanding of helping others and contributing to the community. Young children can donate toys or a portion of their allowance; older children might volunteer themselves or help with fundraising.
Discuss ethical issues with your child as they arise from news bulletins, newspaper articles, the Internet etc. Your teenager will be exposed to many ethical issues such as war, abortion, slavery and many others. Talk about your own views and let your child offer their own opinions.
Your child will be learning about and discussing all kinds of ethical issues as part of their religious studies course in school. From young children learning the simple differences between right and wrong, to older children and teenagers discussing issues such as war, slavery and capital punishment, ethics should always be first taught at home. You can motivate your child to make better choices, and to become stronger, more confident, and able to respect others and their differences.
You might also like...