Languages: Learning An MFL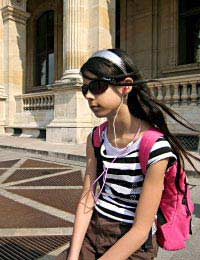 It is commonplace in the UK for 11-16 year olds to study a foreign language as part of their compulsory secondary education. A primary modern foreign language course has since been introduced in England and Wales but it will be some years before every primary school teaches an MFL.
The following are some of the many positive reasons for the learning of an MFL:
Learning an MFL can help to broaden a child's horizons and teach them about a different culture and way of life from an early age.
As the UK becomes increasingly a part of Europe, businesses and public organisations need more people who can communicate in other languages and be aware of their cultures. This leads to possible benefits to children in later careers.
Learning a new language can enhance skills with a child's own language and reinforces understanding of grammar, sounds, intonation and rhythms.
MFL learning activities can enhance a child's confidence, as there is a 'performance' aspect involved in the interaction between pupils and teacher speaking in a different language.
It fosters a positive attitude towards foreign language learning.
What you can do
Support from parents/carers can make a big difference to a child's confidence with regard to the learning of an MFL. There are many activities that you can do with your child that means you do not have to sit and study the language, making it more fun. The following are some activities that you can do to help improve your child's MFL learning experience:
Encourage your child to find examples of the language in everyday life – e.g. signs, food packages, shampoo bottles.
Your library may have books in the language your child is learning. If not, there may be books available in your local bookstore or online. Try to find books that are at your child's level and that are based around a topic that will interest them.
Encourage your child to use foreign language words and phrases that they have learnt in their every day lives.
Help your child to find a pen pal from abroad who will write to your child in both their own language and English, and your child can do the same. They can email, write letters, and send pictures or postcards.
If you are considering going abroad on holidays why not visit the country whose language your child is learning? Encourage them to use some of the words they have learnt and it will be a huge boost to your child's confidence plus they will impress the locals!
The Internet has many activity sheets, websites and games available in different languages for children.
Young children can use their IT skills to produce labels and flashcards to label different items around the house with their foreign language equivalent.
If you have access to foreign language films or programmes let your child watch some. You may be able to find foreign language cartoons on DVD or video for younger children.
Encourage your child to make the most of their modern foreign language from the time they start learning it, and provide them with plenty of positive opportunities to use the language. Make it as interesting and enjoyable an experience as possible and you will see your child's linguistic skills gradually improving over time.
You might also like...