PSHE: Health And Safety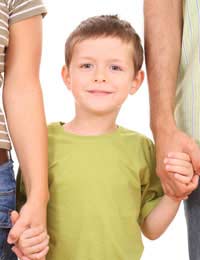 PSHE seeks to develop children's knowledge skills and understanding in many different areas, including developing a safer, healthy lifestyle. The following is a quick overview of what your child will be learning as part of the PSHE health and safety curriculum.
At Key Stage 1 your child will be taught how to make simple health and well-being choices, names of parts of the body, personal hygiene, basic road safety and about harmful as well as useful household products.
At Key Stage 2 children learn about healthy lifestyle, body changes during puberty, harmful substances and their effects, sensible road use, peer pressure and basic emergency aid procedures.
Key Stage 3 introduces children to physical and emotional changes during puberty, laws, relationships and reproduction.
At Key Stage 4 children learn about long and short term consequences of health decisions, stress and stress management, eating disorders, health risks of harmful substances, food choices and early sexual activity, how to seek professional advice, basic aid procedures including resuscitation techniques.
What you can do
A child's health and safety education always begins at home, and can start as early as the age of two. Even a child as young as age three or four can learn how to make an emergency phone call. Teach your child their home phone number and address. Lessons can be reinforced using role-play situations with you, older siblings or even using dolls and teddies.
It is important that you give your child self-confidence, but at the same time let them know that there is the potential for danger. Ensure that they know that you and other caregivers will protect them, and teach them the skills to deal with situations and to protect themselves.
Let your child guide you. You know your own child and you know the kind of information that they are ready to learn. Try to stay relaxed, even if talking about issues that make you feel uncomfortable as your child may pick up on your discomfort.
Teach your child good health and hygiene habits early on and they will carry them in to adulthood. Encourage physical activity at all ages. Teach your child to avoid negative influences and refrain from the use of harmful substances such as alcohol, drugs and cigarettes by educating them on the consequences.
Safety tips should be taught early and often. It is important to teach your child never to travel alone, to avoid strangers, to never leave school alone, and how to cope in an emergency both at home and outside the home. Safety in the home, at school, at the pool, in the car, on the Internet and in any other potentially dangerous situations should also be taught.
Children learn by watching, doing, listening and gaining experience. There are a wide range of methods you can use for teaching your child about health and safety other than just verbal communication. There are many educational programs, videos, DVDs and books available that can help you to introduce and discuss particular topics. Be well informed about a variety of topics and ready to share your information with your child when the time is right.
You might also like...