History: British History in Schools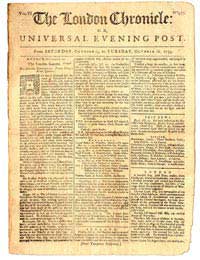 History is the link between past and present – the story and record of people and events in times past. Piecing together the story of the past can be a great source of enjoyment for both old and young alike. Parents are the best people to help children in the task of finding their place in history. Learning about events and people that shaped the world into which they were born can be a very valuable and interesting experience. If children do not learn about history they are unlikely to understand a lot of what they hear and see around them.
Learning about their own country is one of the most important parts of the history curriculum. British history can help your child to understand their nation's traditions its conflicts, and it's central ideas and values. Knowledge of world history enables them to understand other cultures.
How you can help
The following are some ways that you can help your child in learning about the history of their country:
Your child will probably have many questions to ask. Do not worry if you do not know the answer. It is impossible to know the answer to everything, even if you have taken a keen interest in history yourself. Go online and bookmark some child friendly history websites for easy access when a question arises that needs an answer.
Visit museums and history sites in your locality and on family trips. Find out about any special programmes and events planned for children.
Use family pictures to construct a family history for your child. Discuss your family heritage and traditions with your child.
Ask older members of the family to tell a story from when they were young to your child. Many grandparents/great-grandparents can remember what life was like during the war and other events your child might find interesting. Most children enjoy learning about the childhoods of older members of the family and their parents.
Find out information about historical things in the environment such as how your street got its name, the history of a particular building etc.
Make a timeline of British history with your child. Add in events from world history as well so that your child can compare what was going on around the world to events in Britain at the same time.
If you are a stamp collector, collections of stamps can help your child learn about the world and the history of your country.
Watch television programmes about important historical events with your family, and encourage your discussion.
Read about famous British people and events that have made a difference in the world with your children and discuss together.
Refer to maps, encyclopaedias and whatever history resources you have available when the opportunities arise.
History education begins at home, and parents can either be a positive or an undermining force in their child's history education. A parent who professes to have disliked history in school themselves is likely to raise a child who dislikes history. Encourage your child to appreciate and value history and this will make their learning experience a more positive one.
E HOMEWORK IS FOR SALE.
This website is for sale [more info].
You might also like...