Preparing for Essay Exams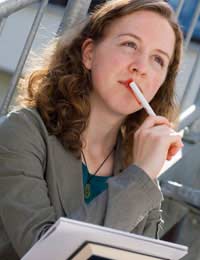 Many students find an essay exam to be the hardest type of exam to sit, and the most nerve-wracking. However, by taking good notes, looking for hints in textbooks, brainstorming potential topics and analysing past essays students can prepare well and set their minds at ease when they have essay exams ahead.
Taking Good Notes
Preparing for essay exams begins with the notes that students take. If students take notes or receive handouts in their classes, they should make a special note of topics that teachers spend a long time with or give hints about. For example, teachers might say that a topic "will come up later" or that students "will see this subject again" which is a strong hint that it will come up in an exam.
Students can then make a star or other special notation next to that topic to remind them that it is likely to come up again. Also, when teachers spend a good deal of discussion time on a topic and stress questions like "Why?" and "How?" then students should recognise that these are topics that often come up in essay exams. Marking these topics as topics that could come up in an essay exam is a good way for students to remember to study them later on.
Looking for Hints in Textbooks
Much like making notes in class, looking for hints in textbooks should help students figure out topics that could come up as essay exams. For example, chapter headings will give students an idea of the main subject but the bold subheadings are more focused topics that could come up in essays.
Also, many textbooks have questions at the end of chapters or sections that require the student to write paragraph answers. These questions often turn out to be similar to essay questions on an exam so sitting down and answering them in as much detail as possible should help students prepare for essay exams, particularly if these questions ask student to describe, define, compare or contrast. "Why or why not?" is also a question that requires students to explain something and write longer answers and so frequently comes up in essay exams.
Brainstorming Potential Topics
Even if students don't have questions set out for them to practice with they can still brainstorm potential topics for essay exams and make outlines on how best to answer them. Returning to the bold subheadings in textbooks or the special marked sections of their class notes and handouts is a good place to narrow down topics. Then, applying directions to these topics such as define, compare, contrast, describe or explain helps to turn them into potential essay questions. For example, a subheading of "Causes of the Cold War" could easily become "Explain the Causes of the Cold War" to create a practice essay question.
Coming up with a thesis and several supporting facts will help students make their own outlines for these practice questions, which in turn become brief study sheets to review in addition to their notes.
Analysing Past Essays
Some teachers hand out examples of good past essays to classes, and some schools hold past essays in their archives or libraries. If students are allowed to see these past essays then they should sit down with them and analyse what make them good answers. What was the thesis? How many supporting facts were included? What was included in the introduction and conclusion? Once students understand what makes a good essay they can better prepare for their own essay exams.
Essay exams can be difficult, but there are ways that students can prepare for them. Taking good notes, looking for hints in textbooks, brainstorming potential topics and analysing past essays are all ways in which students can prepare for essay exams.
You might also like...
I agree with the comment above. Preparation on an essay topicis vital so you have something to write about. Equally important is knowing how to write an essay so it's effective. There are several books on the topic and it's worthwhile going through them with your children and having them practice until they master the technique.
Writer
- 11-Sep-12 @ 2:14 PM
Students can also be prepared by being taught how to write an effective essay. That means stating the case, then proving it point by point, with each moving logically to the next, and finally summing it all up with a conclusion. It can, and should, be taught early on and regularly reinforced. It will mean higher marks for the pupil and a much better experience for the teachers, too. If you don't know how to lay out an essay, all the preparation in the world won't help you gain top marks.
Teacher
- 4-Jun-12 @ 11:55 AM