A-level Philosophy: What Your Child Needs To Know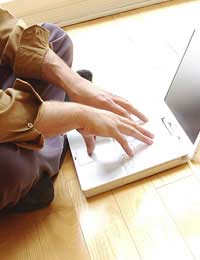 Philosophy is a popular but sometimes confusing topic. It is distinct from many other A-level subjects in that it consists not just of 'hard facts', but also of personal insight and independent thought. This means that it can be difficult to work out exactly where the syllabus starts and ends.
The knowledge your child requires to complete a philosophy A-level will depend on the exam board used by the school or college. This guide focuses on the AQA specification, because AQA is currently the largest awarding body in the UK. You should ask your child's school or college which exam board they will be using in order to ensure that you have the right information.
AS-level
At AS-level, your child will have to complete two separate units. These are known, rather unimaginatively, as An Introduction to Philosophy 1, and An Introduction to Philosophy 2.
In the first of the two units, your child will have to demonstrate an understanding of a range of key philosophical concepts, and be able to consider a number of fundamental questions. These include ideas like why should anyone submit to governance? What is the reason and how do we interpret the world around us? Do we have a moral obligation to the people around us? What does it mean to be a person, and how do we establish and maintain our individual identities? Throughout this unit your child will be introduced to concepts such as empiricism and rationality, and they will be expected to understand and apply these. The unit is assessed by a one-and-a-half-hour written exam.
In unit 2, your child will have to demonstrate a firmer grasp of the idea of empiricism. They will have to study a range of key texts, including works by David Hume, which will introduce them to issues like realism, representative realism, and idealism. They will also have to show an understanding of ideas such as tolerance, free will, determinism, and the value of art. As with unit 1, assessment is conducted through a one-and-a-half-hour written exam.
A2-level
At A2-level, the course is again split into two units. The first of these is called Key Themes in Philosophy, while the second is referred to as Philosophical Problems.
Key Themes in Philosophy is, unsurprisingly, split into a number of separate themes. These are: philosophy of mind; political philosophy; epistemology and metaphysics; moral philosophy; and philosophy of religion. Within each of these themes your child will have to demonstrate an understanding of the concept, a familiarity with certain key texts, and an ability to think critically about ideas raised. This unit is assessed through a two-hour exam, in which your child must answer two questions from separate sections. In practice, this means that they will write on two of the themes listed above.
In Philosophical Problems, your child will have to demonstrate their ability to consider different philosophical ideas and approaches by considering a number of problems. These problems are taken from key texts; some from Hume, some from Plato's 'The Republic', some from Mill's 'On Liberty', some from Descartes' 'Meditations', and some from Nietzsche's 'Beyond Good And Evil'. This unit is assessed through a one-and-a-half-hour written exam, in which your child will have to answer one compulsory question and one other question of their choice, related to whichever text they studied.
Anything Else?
It is important to note that the A2 units draw heavily on the skills and knowledge developed during the AS year. This is particularly true in the Philosophical Problems Unit, which will require your child to apply their own analytical faculties and ideas to the problems raised by texts. You might, therefore, consider suggesting that your child revises their AS work before beginning on their A2 year, in order to make sure that they get the most from it.
You might also like...