Helping My Child Led To A Plagiarism Claim: Case Study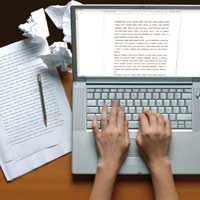 The desire to help your child with their homework or coursework is, of course, a natural one. You will inevitably want to them achieve the very best grades that they can, and this might involve giving them some practical help.
Schools and colleges expect parents to do this. But problems can arise when that help significantly increases the quality of the student's work. We spoke to Alice, a mother from London, who had a run-in with her daughter's college after helping her complete a piece of coursework.
Tell us about the situation. How did it start?
At the time, my daughter was studying for her AS-levels. She was generally doing quite well – she was studying Politics, Music, Photography and getting on fine with them. But her fourth course was English Literature, and she was struggling with it.
My daughter has a good artistic mind, and she's quite analytical, but she struggles with getting things down on paper. Of course, English Language requires quite a lot of writing, and some of that is assessed coursework.
She was working on a piece of coursework about George Eliot's 'Middlemarch', which, to be honest, I thought was quite a difficult choice to begin with. She was panicking about it, and she asked me to help her out, which I was obviously happy to do.
What sort of help were you giving your daughter?
To begin with we just sat down and discussed the book itself. We talked about the themes that run through it, and some of the major plot points. Then we started to write some of those themes and ideas down in chart form, with the major points connecting.
Then, when it came time for her to write her essay, I helped her to plan the structure. I certainly didn't want to write it for her, but I helped her to formulate her argument, and to work out which parts of it should go where.
It turns out that this was the problem she had with essay writing. It's not that she can't write. It's more that she has difficulty working out how to structure an argument, and how to get her point across – and, of course, that's a major part of writing a successful essay.
So she was still writing the coursework herself?
Of course. She wrote the sentences, and the ideas were broadly hers – although I certainly admit that I prompted her from time to time. But when it came to writing the essay itself, I left her to it.
The problem was that the end product was really very different to what she had previously been handing in. The structure was more effective than her teacher was used to, and the argument was more coherent. And this led her teacher to suspect that she had, in fact, plagiarised the essay.
My daughter was obviously distraught. She had been proud of the essay, and she was happy to put her name to it. But her teacher simply refused to believe that it was her own work.
How was the problem resolved?
In the end, I went in and explained the situation. I pointed out that it wasn't plagiarised – and that all I had done was give my daughter the help that she needed to write a better essay. To be honest, it was quite an ill-tempered conversation. I said to her teacher that I was only having to step in because my daughter hadn't been given the help she needed at college. It seems to me that if English teachers aren't explaining to pupils how to structure essays, they are probably not doing their job properly.
But on the plus side, she accepted that the work in the essay was my daughter's own. The best thing was that it helped her develop in the longer term as well. The next essay she wrote was far better than her previous ones, and I didn't help her with that at all. So I'm certainly not sorry for helping her, even if it did cause some problems.
You might also like...