Encouraging Critical Thinking in Your Child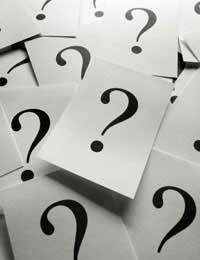 Encouraging your child to think critically from an early age will benefit them for years to come. It will encourage them to note the depth and complexity of issues and the importance of setting arguments out effectively and convincingly. In turn, such understanding will result in an increased enjoyment of and engagement with the subjects and issues they study at school. However, critical thinking should not be confined to the classroom. Provoking your child to think carefully and deeply will unlock a whole world of intellectual possibilities wherever they turn. With this in mind, we have complied a short guide to critical thinking.
Ask Questions
Critical thinkers are inquisitive and keen to learn more. Rather than receiving new information quietly, they interrogate and explore it. 'Why?' is the critical thinker's favourite word.
Evaluate Sources
When thinking critically, it is important not only to question information but also to think carefully about where it came from. Who put forward the argument or presented the fact? What was their purpose? Do they have any other motives? Are they likely to be biased? Where did they get their information from? Which sources did they use? These questions can be asked about a variety of sources, from newspapers to television programmes, politicians to pop stars.
Double Check Information
If you are unsure of the reliability of a fact or statistic, look up the details in an alternative source. Cross reference information and never be a passive reader, listener or viewer. When watching a television programme or reading a magazine article, think about its origin(s), its purpose(s) and its intended audience(s).
Demand Evidence
Critical thinkers do not accept arguments that are not backed up by sound evidence. If in doubt, ask for extra evidence or seek it yourself. When putting forward your own points, try to back them up with details of events, with statistics or with facts. From essay writing to dinner time discussions, well backed-up viewpoints are always better received. Keep words and phrases such as 'because', 'as is shown by' and 'for example' at the front of your mind.
Don't Jump To Conclusions
Exaggeration and hastily-reached conclusions are a critical thinker's worst enemy. Be prepared to take time to consider all the viewpoints and the whole range of evidence. Importantly, you should also be prepared to change your mind.
Think For Yourself
Critical thinkers never simply repeat the words of others or rest upon received wisdom. Even if you read or hear an argument that you are impressed by and agree with, try to make it your own. Think about the ways in which it relates to other issues and consider which alternative examples could be used to back up the point that was made.
Encourage your child to think critically as they go about their everyday life. From television news programmes to the advert breaks, from academic discussion in the classroom to chats on the way to school, show them that ideas, opinions and information can be grasped in a personal and active manner. In these ways, critical thinking is the most rewarding form of mental exercise.
You might also like...