About Our Site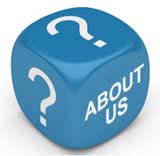 eHomework was formed to offer a unique reference point on helping your kids with homework.
When seeking homework advice on the internet, it can be difficult to know where to turn. A simple search for the word 'homework' will bring up scores of web pages. However, information is frequently limited and unstructured. It can also be difficult to detect whether advice is targeted at your specific age group or subject. Such a situation can prove to be a recipe for disaster when what you really require is quick, useful, quality information at your fingertips.
We wanted to change all this and reclaim the internet as a key destination for those in search of homework help. eHomework.co.uk offers reliable, quality advice especially tailored to specific key stages and subjects. You might like to search for information on a specific homework query or take a look at those sections which relate directly to your current studies. Alternatively, why not simply explore the site at your leisure, picking up some all-important extra know-how as you go?
Designed with both the student and parent in mind, the site is brimming with detailed information to help secure homework success. From handwriting and note taking tips, to advice on analysing poetry, ehomework.co.uk has it all.

Related Articles in the 'Site Information' Category...